Sale!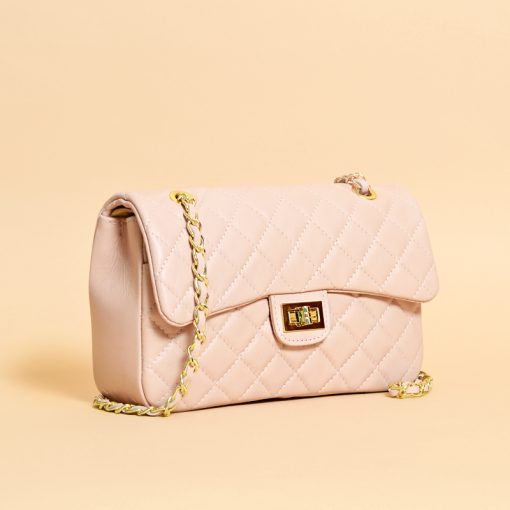 Madeline Regular Flap Soft Pink
-7% OFF
Full Payment Preferred , but we accept Deposit Payment
Balance reminder will be sent in the 3rd Week.
You can pay balance anytime before arrival
Delivery will be made once all payment made.
Standard ETA for Pre Order 4 to 6 weeks
Classic design finished with gold chain and hardware for classy elegant look
Bag made of genuine italian leather

Fold-over flap with turnlock gold hardware closure.

Interior additional flap for safety measure.

Convertible chain link strap allows for shoulder or crossbody carrying style.

Flat base to provide upright structure.

Lined interior features zip pocket

Measures approximately 28 x 15 x 8 cm

**WE ACCEPT PAYMENT VIA CREDIT CARD FOR ALL VLV PRODUCT. SEE BELOW.
Out of stock
Description
[ux_banner height="350px" bg="2748″ bg_pos="100% 100%"]
[text_box position_x="50″ position_y="15″ position_y__sm="15″]
WE ACCEPT PAYMENT VIA CREDIT CARD FOR VLV PRODUCT AT VLV OFFICIAL WEB.
[/text_box]
[text_box position_x="50″ position_y="85″]
[button text="PROCEED CHECKOUT AT VLV OFFICIAL WEB" color="white" link="http://www.vaughnlavie.com/product/madeline-regular-flap-soft-pink-3/" target="_blank"]
[/text_box]
[/ux_banner]